Sales, Marketing & Customer Service
Sales are the ultimate benchmark of any retail company. After identifying your strengths – and weaknesses – one or more of our expert trainers will furnish you with the know-how, such as developing key creativity techniques including how to better reach your target audience, leading to sustained customer satisfaction, and increased sales, as well as piquing new customer interest.
Sales, Marketing & Customer Service
Sales, marketing, and customer services are all at the heart of any business; coupled by the fact we live in an era where customer satisfaction is of paramount importance, our team has devoted itself to developing courses that provide the know-how to develop standards that not only satisfy customers, but go a long way to ensuring repeat business. Our team of professors has 15-plus years of direct experience in these key fields, and are only too happy to share their wealth of knowledge & techniques to get your organization where it wants to be.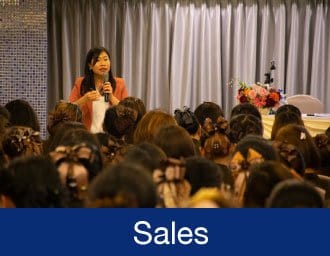 หลักสูตร สุดยอดเทคนิคการบริการลูกค้าด้วย "SALES"
ทักษะการเจรจาต่อรองอย่างสร้างสรรค์
ศิลปะและจิตวิทยาการขายเชิงรุก
ศิลปะการขายให้ได้ยอด(ศิลปะการขายเชิงรุก)
เทคนิคการขายทางโทรศัพท์อย่างมีประสิทธิภาพ
Questions for Top พลิกความลังเลและการปฏิเสธของลูกค้าให้เป็นการขายที่ได้ผล
การเจรจาต่อรองและโน้มน้าวใจอย่างเหนือชั้น
Questions for Top สร้างรากฐานไปสู่การเป็น Sales Superstar
Selling & Service Skills for Professional Sales
Power Questions for Top Sales
Power Questions for Professional Negotiator
Power Questions for Successful Sales Negotiation & Deal Closing
Fast Forward Your Business with Sales Force Management
Selling Skills for Sales Professional
Strategic Sales and Coaching Management
Sales Capability Development Workshop
Winning Negotiator Strategies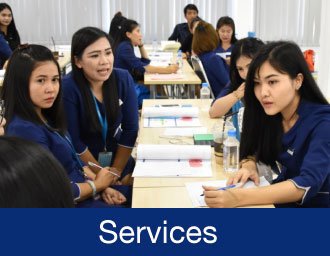 พัฒนาการบริการสู่ความเป็นเลิศ
การพัฒนาบุคลิกภาพและมาตรฐานในงานบริการ
Service Mind to Service Excellence
Service Excellence & Customer Complaint Management
Professional Service Skill ยกระดับการบริการด้วยความเป็นมืออาชีพ
Handing and Managing Customer Complaints
Questions for Top รับมือกับความไม่พอใจทั้งหลายอย่างมืออาชีพ
In Boosting Your Creativity for Service Innovation
Smart Communication and Coordination with DISC
Smart Thinking, Communication and Planning
Service Personality 'Inside Out'
Positive Thinking and Positive Communication
Professional Communication Skills
ขับขี่ปลอดภัยด้วยใจบริการ