Walk Rally

Offers a multitude of medium-sized activities to challenge the physical & mental capabilities of participants, strengthen relationships, develop understanding and enhance cooperation between individuals in a fun & exciting environment. Hold on to your hats!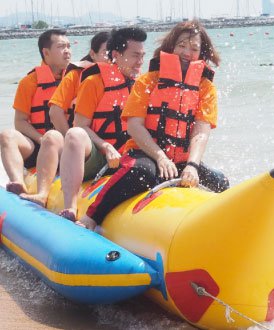 Does facing new challenges with new teams sound appealing? If so, Walk Rally is right up your street!
     A new challenge and a new opposition at every base keeps things fresh and entertaining.
     There's never a dull moment; just watch the camaraderie flourish during this fast-paced activity!
     Experiential learning through physical activities involving leadership, active listening, cooperation, mutual trust, and self-reflection make for a great way to build rapport in a fun-filled competitive environment.