CSR

 There's never been a more significant time for CSR in consideration of today's status quo. In light of the fact CSR is a broad concept, our attentive staff will endeavor to accommodate your proposed idea in your quest for social, and or environmental responsibility. Alternatively, we can offer you a wide-ranging catalogue of suggestions for you to consider. You really can have the best of both worlds; helping others in local communities whilst bettering your organization's morale and public image. What are you waiting for?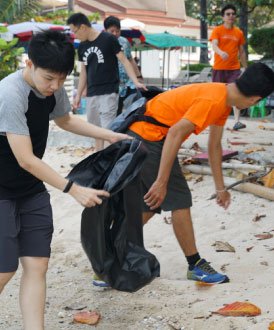 Ecosystems, rural & urban, are suffering from various types of pollution on an unprecedented scale.
     There's never been a more appropriate time for your organization to share some of the social and environmental responsibility.
     What better way to enhance your corporate image whilst helping to combat today's ever-increasing ecological ills within society.
     Key Solutions offers a multitude of activities, including reforestation, planting of corals, water treatment, ethical collection and disposal of waste, to name but a few, that help restore the balance of nature and bring benefits to society.